Local. Trusted. Family Owned.
Searching for Wilsonville
Roofing Company Near Me?
A family-owned roofing company? With over 3 years of experience? Is it operational in Wilsonville? Well, yes! Now, your roof has never been in better hands.
You can imply our purpose from our name: we keep your roof in peak performing condition. Such that no matter how hard the rain pounds on your roof, it will remain healthy. You don't have to climb ladders for repairs every weekend; no more worrying about the sales value of your house; even better, you won't ever have to worry about how long your roof can last. Hence, let us know next time you need Wilsonville roofers near you.
At Peak Performance Roofing, we provide professional roof replacement services. Our team of experts are well trained and experienced to deliver. Paying great attention to detail is a part of our job we don't take lightly.
Because roofs are a common sight, it's easy to overlook them. Often, many don't contact their roofing contractors until it's too late. The solution might not be to repair by then; it'd be a replacement. In our experience, this is where homeowners like you get conflicted. 
Roofing Contractor
Wilsonville, OR Residents Trust
They wonder if they should replace their tile roof with flats or shingles. When that decision is made, the problem of finding a credible roof replacement company lingers. Often, they give up the search and settle for repairing as much as possible. The problem is that this is a short-term fix to an ongoing problem. Therefore, if you live in Wilsonville, OR, and need roof replacement services, make us your first call. Countless homeowners trust us; we're confident you will too. We also offer professional metal roofing, asphalt roofing, and more!
However, in many cases, it's certain replacement is the best option. Nonetheless, much like a sick person, we check for signs, then get the needed job done. Our job isn't just to fix your roof; it's to fix it right. Also, after working, we clean up the space. Being a family-owned business, we understand the value you place on cleanliness. So if it isn't fixed and clean, we're not done. for a long time. When you hire us, we ensure you don't spend money twice. Thus, do you need a licensed, trusted roofing contractor in Wilsonville, OR? You've found one.
Speaking of symptoms, you can spot a roof needing replacement from the shingles. Shingles are critical to an efficient roof system. So replacement is imminent if you find some missing, excessively cracked, mossy, or badly curled. Then, you might also need a replacement if your roof has been around for 20+ years.
Whether you need composition, tile, metal, or flat roofing, contact us today and we will be pleased to discuss our many new roofing options!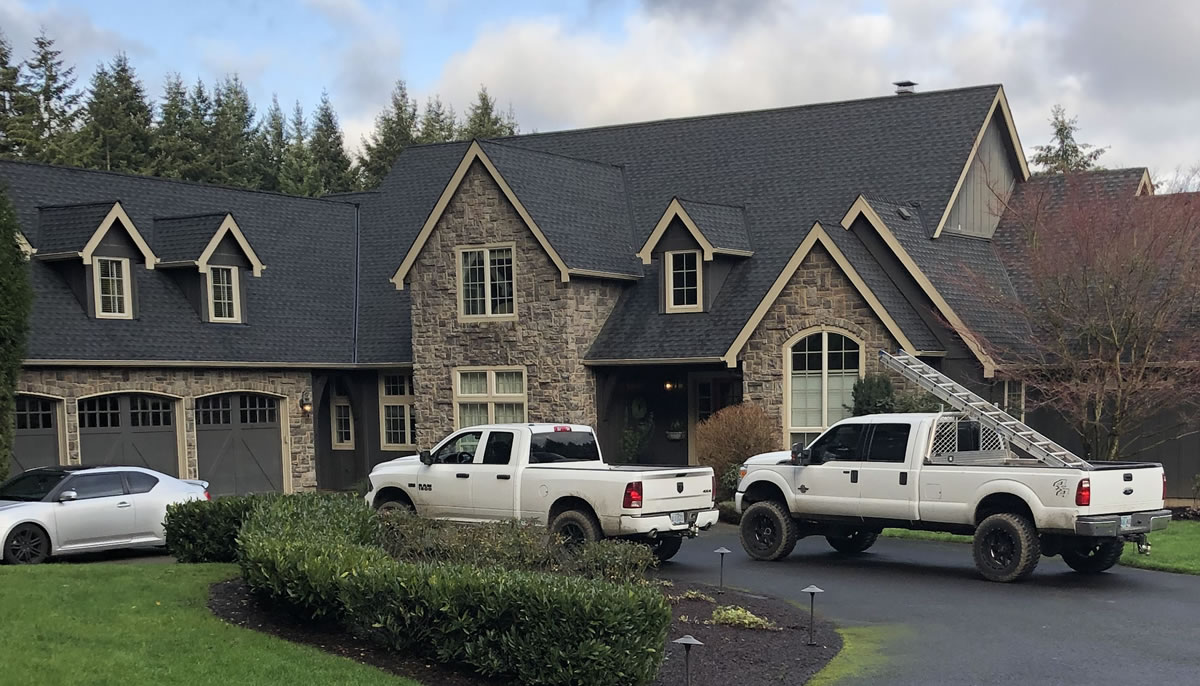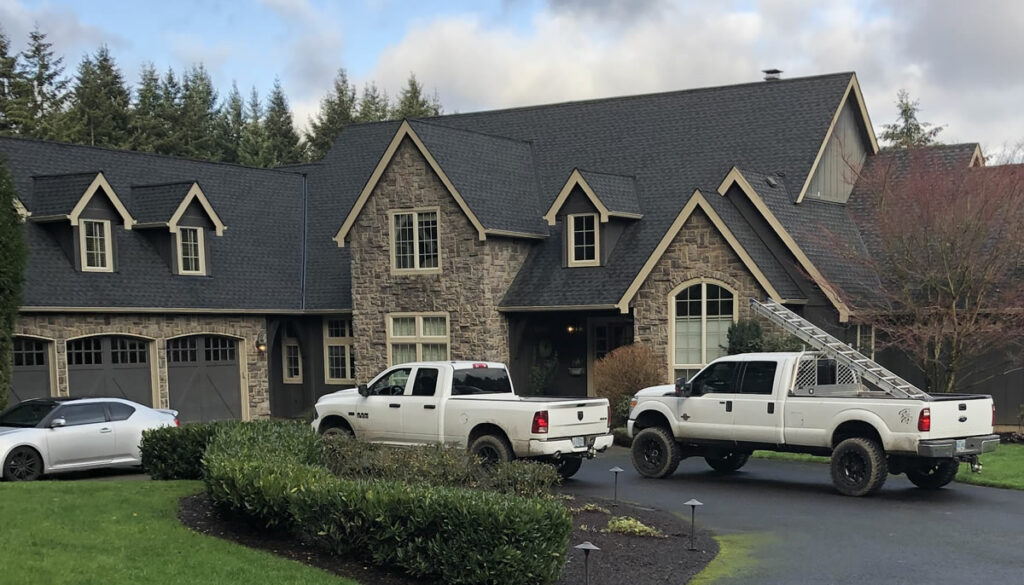 We hired *COMPANY NAME* for *SERVICE* and couldn't be happier with their service! From start to completion they were professional, on time, friendly, and were a pleasure to work with.
We couldn't be happier after the *SERVICE* service from *COMPANY NAME*. We will definitely be hiring them again in the future.
*COMPANY NAME* did an amazing job on our home. We would definitely recommend this company to anyone looking for professional *SERVICE*!
I highly recommend *COMPANY* to anyone who's looking for *SERVICE*. They were very thorough and reasonably priced as well!
Local. Trusted. Family Owned.
Professional Tile Roof Replacement in Wilsonville, OR
Call Today If You're Looking for
Wilsonville Roofers Near Me!
Whatever the replacement need is in Wilsonville, OR; whether it's tile/flat/commercial roof replacement, you can count on us.
Wilsonville, Oregon, is split between Clackamas and Washington counties. The city of 26,000 got its name from the first postmaster: Charles Wilson. As it happens, the city's recreational activities are bolstered by two things: nearness to the Willamette river and 15 beautiful parks.
Overall, you need your roof to protect and beautify your house— residential or commercial. This vital job can't be done if it isn't in peak performing condition. We can ensure that and are eagerly waiting for your call. Contact us today!